Google Ads is a multifaceted tool developed by Google that lets businesses promote their products or services across various platforms, not just Google's search results. You might notice these ads when searching for something on Google Search, watching YouTube videos, or even while browsing various websites and apps that are part of the Google Display Network.
Google Ads platform allows businesses to display text, image, or video ads based on specific keywords, like "plumber near me" or "kids shoes", and more. These ads can appear anywhere within Google's vast network, from search results to YouTube to a wide array of other sites. Each time a user clicks on their ad, the business pays Google; hence it's often referred to as "pay-per-click" advertising. This broad reach of Google Ads helps businesses connect with potential customers in many different contexts.
Will Google Ads Work To Grow Your Business?
Leveraging Technology for Business Growth
Yes, Google Ads can absolutely contribute to the growth of your business. A significant part of this effectiveness comes from Google's use of artificial intelligence (AI) and machine learning. Picture Google Ads as a smart megaphone, amplifying your business's landing pages to potential customers. When someone uses Google to search for something related to your product or service, your ad groups have the potential to appear, sparking their interest. This precise placement is made possible by Google's AI and machine learning technologies, which tirelessly analyze patterns and predict what each user might be interested in. It's as if Google Ads possesses an uncanny intuition, knowing precisely when and where to showcase your ad for maximum impact.
Understanding Human Behavior to Capture Attention
Google's platform also delves into the complex realm of human behavior to understand what kind of ads on landing pages most effectively capture people's attention. This behavioral analysis allows Google Ads to tailor your advertisements to the preferences and browsing habits of your target audience, resulting in higher engagement and increased interest in your offerings.
Maximizing Visibility Across Platforms
Because Google Ads can display your advertisements in search results, on YouTube, and across a vast network of other websites, it's akin to having a highly intelligent billboard stationed in many different places simultaneously. This widespread visibility ensures that your business message reaches as many potential customers as possible, enhancing your brand awareness and boosting engagement.
Unleashing the Power of Google Ads
With the right strategy and leveraging Google's cutting-edge technologies, Google Ads can serve as a potent tool to expand your business. It's more than just a platform for advertising; it's a comprehensive solution that intelligently targets your potential customers, understands their behavior, and maximizes your visibility across the internet, thereby positioning your business for significant growth.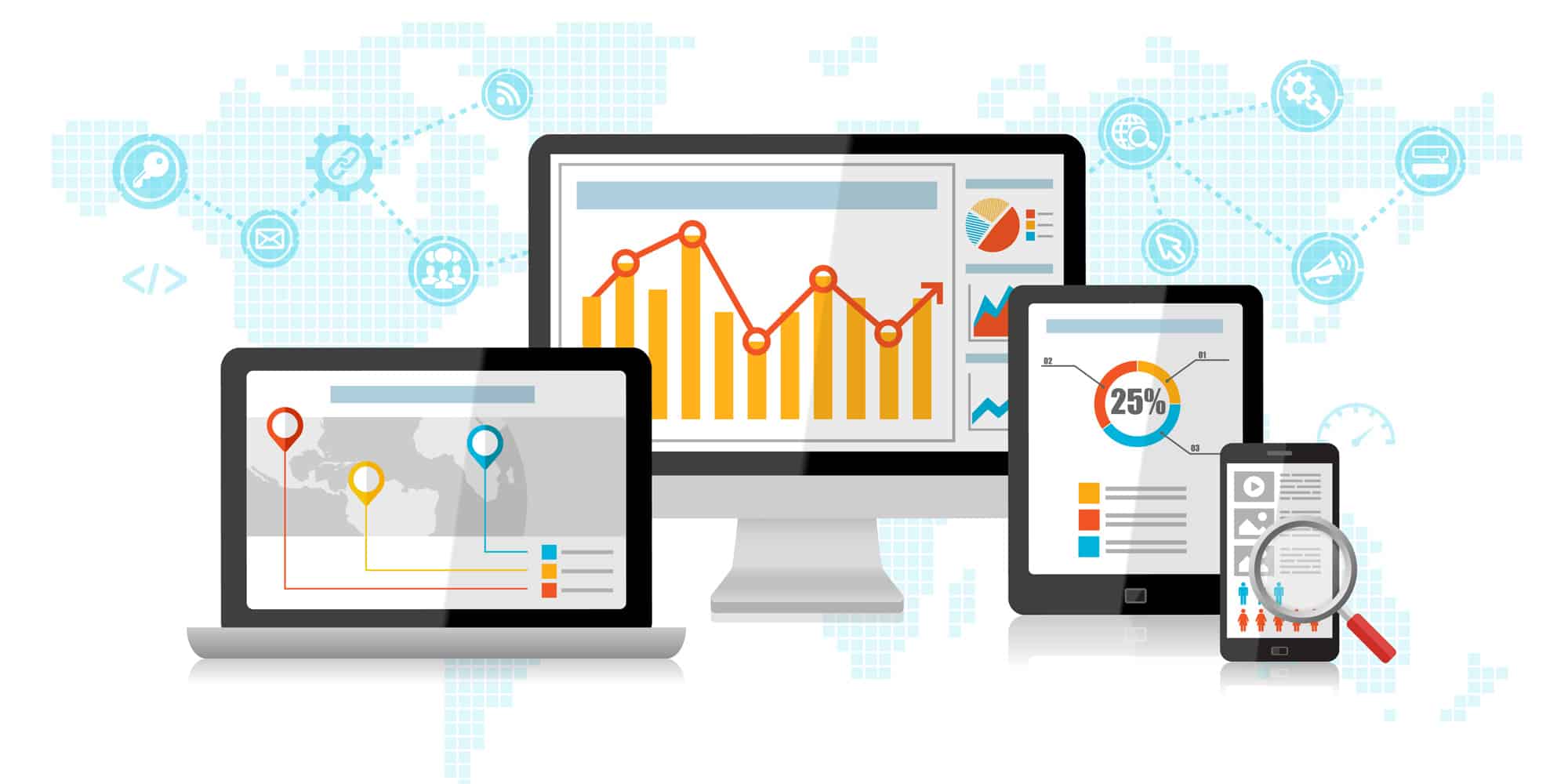 What Is Google

Ads Management?
The Game Plan: Understanding Google Ads Management
Think of Google Ads management services as the coach of an online advertising sports team. Just as a sports team needs a competent coach to guide their game plan, a business using Google Ads to promote their products or services requires an adept Google Ads manager to steer their advertising strategy.
This manager conducts comprehensive keyword research to identify the most relevant words and phrases that potential customers might use in their search queries, helping the business connect with individuals actively searching for what they offer. They establish ad groups, which function like teams of ads, and they employ a variety of ad types including Google search campaigns, search ads, shopping campaigns, shopping ads, and responsive ads that seamlessly adjust their design to fit different screens.
Mastering the Tactics: Managing Ad Placement and Budget
The Google Ads manager takes charge of crucial decisions such as where and when ads will appear and how much budget, or Google ad spend, to allocate to each one. They strategically use bidding strategies, akin to a coach devising game plays, to secure the most advantageous spots for their ads. Moreover, they closely monitor metrics like the click-through rate and conversion rate, which provide valuable insight into how many people are engaging with the ads and how many of those interactions are leading to desired outcomes, such as product purchases.
The Field: Landing Page Experience and Continuous Optimization
In addition to managing the ads themselves, the manager pays meticulous attention to the landing page experience – the destination people arrive at after clicking an ad. If they notice an element that isn't performing well, like if negative keywords are causing the ads to be displayed to the wrong audience, they act swiftly to rectify the issue and optimize the overall strategy. Much like a sports coach, the role of Google Ads management involves constant overseeing and refining of a business's advertising strategy on Google's platforms. Their ultimate goal? To score more points in the game of online advertising, or more accurately, to drive the growth of the business.
Why Is Professional Google Ads Management Necessary?
Navigating the Complexities: The Need for Professional Google Ads Management
Professional Google Ads management is essential in navigating the complex world of online advertising. It's like trying to solve a complicated puzzle – you need a professional who understands every piece and knows where each one fits. This is exactly what a Google Ads management or PPC management company does. They have a deep understanding of how to use the Google ads campaign management effectively, selecting the right tools and strategies that can make your online ads more successful.
Mastering Keywords and Campaigns: The Role of Experts in Google Ads
These experts excel in keyword research, pinpointing the words and phrases that potential customers might use when searching for products or services like yours on Google. They understand the ins and outs of the Google Search Network and Google Shopping, which can be utilized to create compelling shopping ads and successful Google Ads campaign management. They can identify the perfect keyword match types to ensure your ads are seen by the right audience while using negative keywords to exclude irrelevant traffic.
Analyzing and Optimizing: Leveraging Metrics for Business Growth
Moreover, Google Ads professionals know how to analyze critical metrics like click-through rate (the percentage of viewers who click on your ad) and conversion rate (the number of clicks that result in a purchase or inquiry). Using Google Analytics, they can delve into how users are interacting with your ads and your website, helping them make necessary improvements. So, just like a skilled navigator can chart the best course through difficult waters, professional Google Ads management can help steer your business toward greater visibility, reach, and growth.
Our Google Ads

Management Services
At Results Digital, we're like detectives solving the mystery of online success for our clients. We use Search Engine Optimization (SEO) and pay-per-click (PPC) advertising to help our clients find and reach the people who are interested in what they offer. Think of us managing a treasure hunt: we use tools like the Google analytics and Google Ads Keyword Planner to discover the perfect keywords, then we map out a path to the treasure with well-crafted Google Ads campaigns.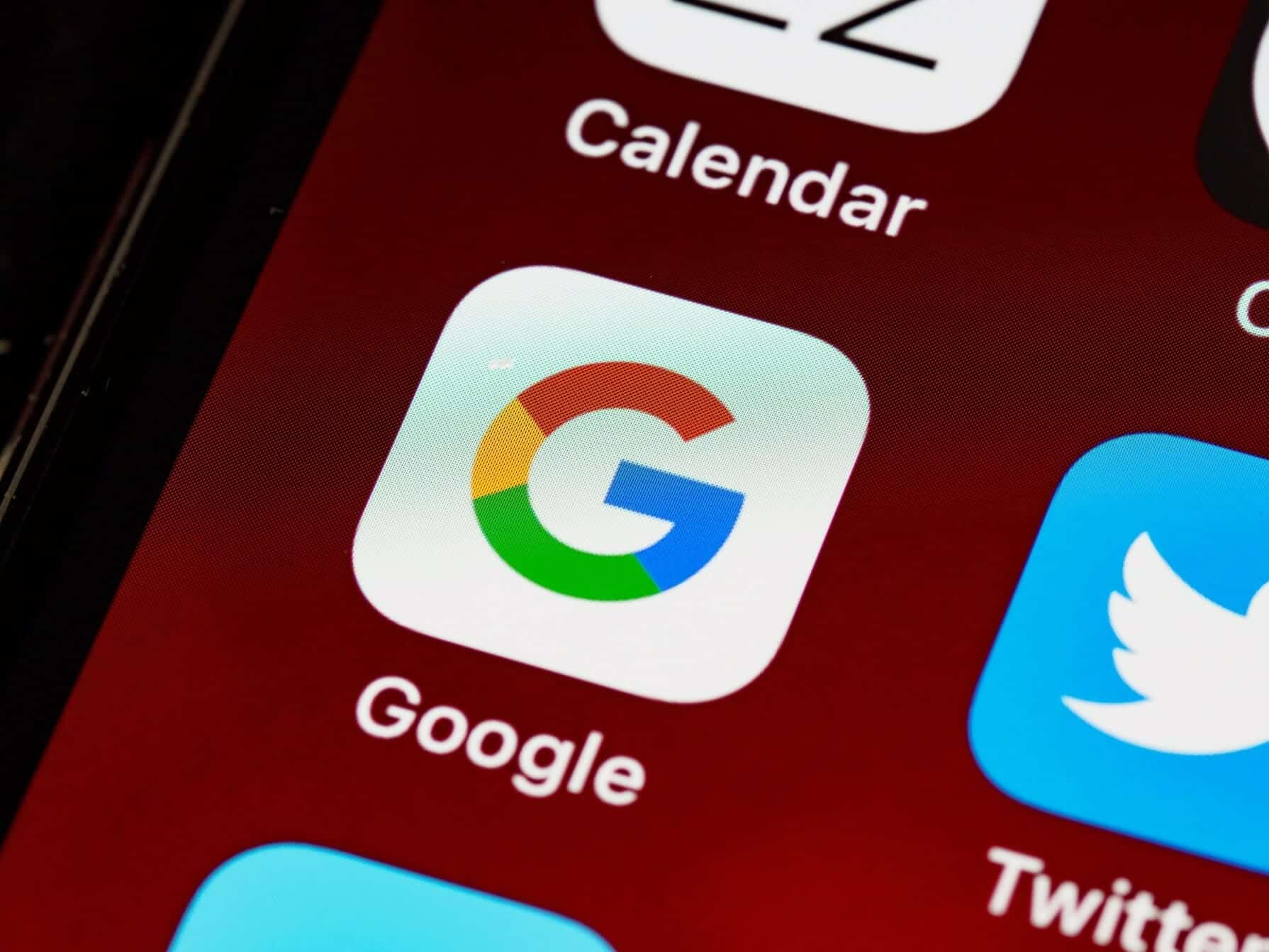 Our strategy is like a master plan that includes search ads, which appear when people search for certain things on Google, and shopping ads, which show off our clients' products right on the Google Shopping page. These PPC campaigns mean that our clients only pay when someone clicks on their ads, making it a cost-effective approach.
But the game doesn't end there. We also keep an eye on the scoreboard with conversion tracking and Google analytics. This lets us see how many people are not just clicking on our clients' multiple ads but are actually becoming customers or 'converting'. This way, we don't just help our clients find the treasure, we help them win the game by boosting leads every month with our SEO and PPC marketing strategies. From video ads on YouTube to managing the Google Ads account, at Results Digital, we have the roadmap to online success.
Reach More Audiences With YouTube Advertising
Consumers expect to have fresh content to consume each day from their favorite creators, including businesses and other entities. Each month, YouTube receives over 2 billion visitors with more than 1 billion hours of video consumption. Whether you produce a video ad copy creative, explainer video, or other fun video content related to your services, it will likely perform better than static content.
A YouTube advertising campaign from Results Digital will help you reach your ideal audience at the best times. We have years of experience maximizing lead-generation efforts through YouTube Advertising. Our YouTube ad management services will ensure that your company gets maximum exposure among the video consumers most likely to utilize your products and services.
Generate Effective Leads With Our PPC Management
Harness the Power of Google Ads with Results Digital
Choosing Results Digital to oversee your Google Ads account is like hiring a team of online success navigators. We steer your business toward a future of increased online leads and sales. Our team comes equipped with experience, expertise, and an authoritative grasp on managing Google Ads campaigns. We're consistently successful in ensuring that your Google ads campaign performance yields positive results. This means you can count on us to deliver a robust return on investment for your advertising budget and Google ads campaign ad spend. Our primary mission? Boosting your business growth.
A Comprehensive Advertising Strategy
We provide an all-encompassing solution for your advertising needs, spanning various platforms to reach potential customers. Our range includes shopping ads, which showcase your products directly on Google Shopping, to Google search ads, which appear at the top of search results on Google. We even delve into the world of YouTube ads, capturing the attention of potential customers while they're engaged with video content. We fully utilize the Google Ads advertising platform!
Ongoing Optimization for Steady Growth
A key part of our strategy involves ongoing optimization to your Google ads account. We continuously monitor and fine-tune your campaigns, leading to constant improvement in your Google ads campaign performance. Regardless of whether you operate a service company or an online store, or whether you're a small local business or a large multinational, we tailor our solutions to your business goals. Our aim is to ensure your business achieves steady, profitable growth, and effectively reaches your target audience.
Personalized Service and Flexibility
At Results Digital, we believe in providing personalized service. We pair each client with a dedicated account manager, who is not only an expert in Google Ads but also a partner in your success. This manager is available for weekly meetings to ensure that your business objectives are being met. We maintain open lines of communication; you can reach us via phone, email, or text whenever you need our assistance or insight. Plus, we uphold a no-contracts policy. This gives you the freedom to adapt your strategies as you see fit.
Your Success Is

Our Mission
In all aspects, our goal at Results Digital is to be your reliable partner in online success. We aim to make your journey to business growth clear, achievable, and above all, successful.
Contact Us Today
Results Digital is a leading source for Google Ads management in The Woodlands, Conroe, Tomball, Spring, Pinehurst, Magnolia, Sugar Land,  Montgomery, and Houston, TX.
Contact Results Digital's PPC marketing experts today to learn more about our search marketing services.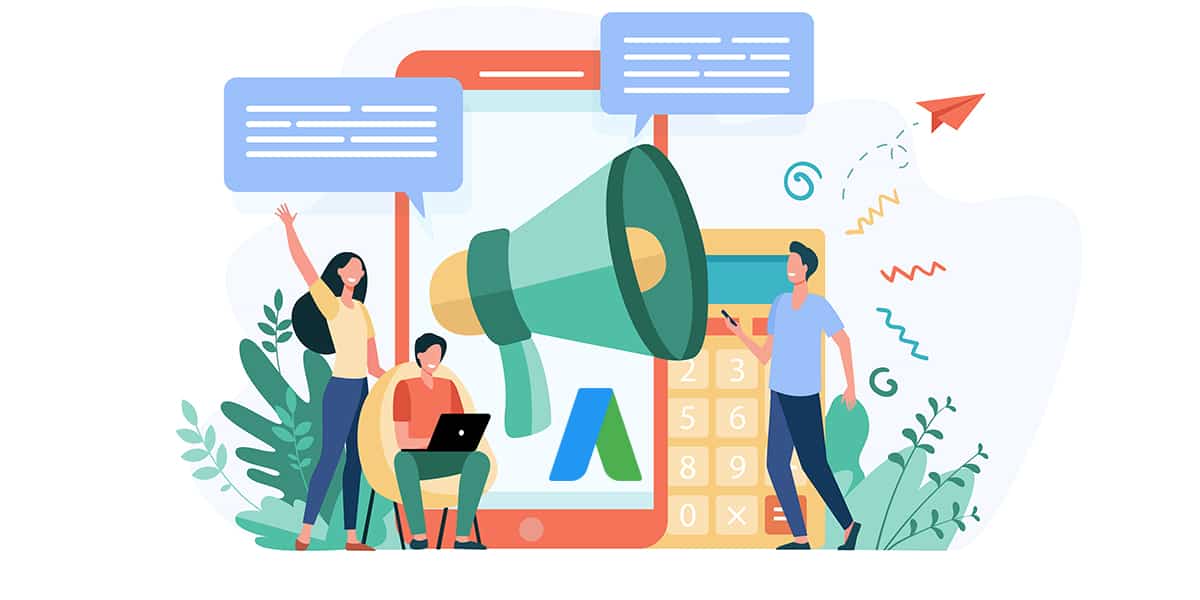 FAQs
How much does web design cost at Results Digital?
At Results Digital, we believe in transparent and straightforward pricing. Our entry-level package is free of any setup fees. Just pay the initial monthly fee of $195 to get started.
For Deluxe and Premium packages, a setup fee is required to initiate SEO directory citations. Simply add the setup fee to the monthly rate, and your project is set in motion.
How do I begin my web design journey with Results Digital?
Embarking on your digital transformation with Results Digital is seamless. Just fill out our contact form for a consultation, and we'll guide you through the next steps to elevate your online presence.
How long will it take for Results Digital web designers to create my website?
With all necessary materials in hand, like content and branding elements, we typically deliver your website within 4-6 weeks.
How will Results Digital capture my vision in the website design?
You can share with us a few websites you admire to help us grasp your style preferences. Feel free to specify fonts, colors, and any other design elements. We value your input and are dedicated to revising our work until your website is a perfect reflection of your vision.
Is SEO included in Results Digital's web design?
Absolutely. Each website we create is built with SEO in mind. We incorporate essential SEO practices such as keyword-rich content, effective URL structures, and comprehensive on-page SEO strategies to ensure your site ranks well on search engines.
Is it possible to start designing my website at Results Digital before finalizing my content?
Yes, we can start developing your website's design concept while you finalize your content. We provide a content outline to help you effectively showcase your services or products.
Are websites created by Results Digital powered by WordPress?
Yes. We harness the power of WordPress, the leading content management system, to offer limitless functionality and design flexibility. This ensures easy updates and a website that aligns with your vision.
What are my options after completing my contract with Results Digital?
Once your contract ends, you will have complete ownership of the website. You can choose to manage it yourself or opt for our ongoing website maintenance services for continued support and updates.
Does Results Digital utilize custom or stock photography in web design?
We recommend using custom photography to authentically represent your brand. However, if needed, we can source high-quality stock images to ensure your website looks professional and appealing.
What is the contract cancellation policy at Results Digital?
Should you need to cancel your contract, a $500 cancellation fee applies. We can either decommission the website or if you prefer to transfer it, provide you with all necessary files upon full payment of the remaining balance.
What are my post-contract options at Results Digital?
Upon completing your contract, you can renew for a fresh design, switch to a monthly maintenance plan, or take over the hosting and management of your site.
Can I host my website elsewhere after working with Results Digital?
While we offer premium hosting services, you are free to host your website elsewhere upon completing your contract or purchasing the design.
Does Results Digital offer professional content writing services?
Yes. At Results Digital, we offer specialized content writing services, priced at $150 per page, designed to engage and connect with your target audience. Alternatively, you're welcome to create your own content.
Is continuous technical web support part of Results Digital's web design services?
Ongoing technical web support is included in our monthly plan, making sure that your website runs smoothly and efficiently at all times.
Why Hire
Results Digital?
We invest

 

heavily

 

in our continual education & training to be our best for your company.

DigitalMarketer Certified - Search Online Marketing Specialist
DigitalMarketer Certified - Paid Traffic Specialist
DigitalMarketer Certified - Ecommerce Marketing Specialist
Define Digital Academy - Google Ads Bootcamp
Define Digital Academy - Google Ads Optimized
Define Digital Academy - Shoptimized
Define Digital Academy - Sell MORE With Google
The Affiliate Lab SEO Course

Customized digital marketing plans based on your budget.
No contracts. It's up to us to win your business every month!
Real reporting on metrics that actually grow your business.
Owned by a United States Marine Corps veteran. Second best or "good enough" isn't in our vocabulary.